The need to create a beautiful living space being close to the nature is a real trend in recent times. Therefore, products related to planting became more diverse and popular. In particular, cement pots are one of the most popular items, thanks to their durability and modern, beautiful designs.
Why should you choose cement pots?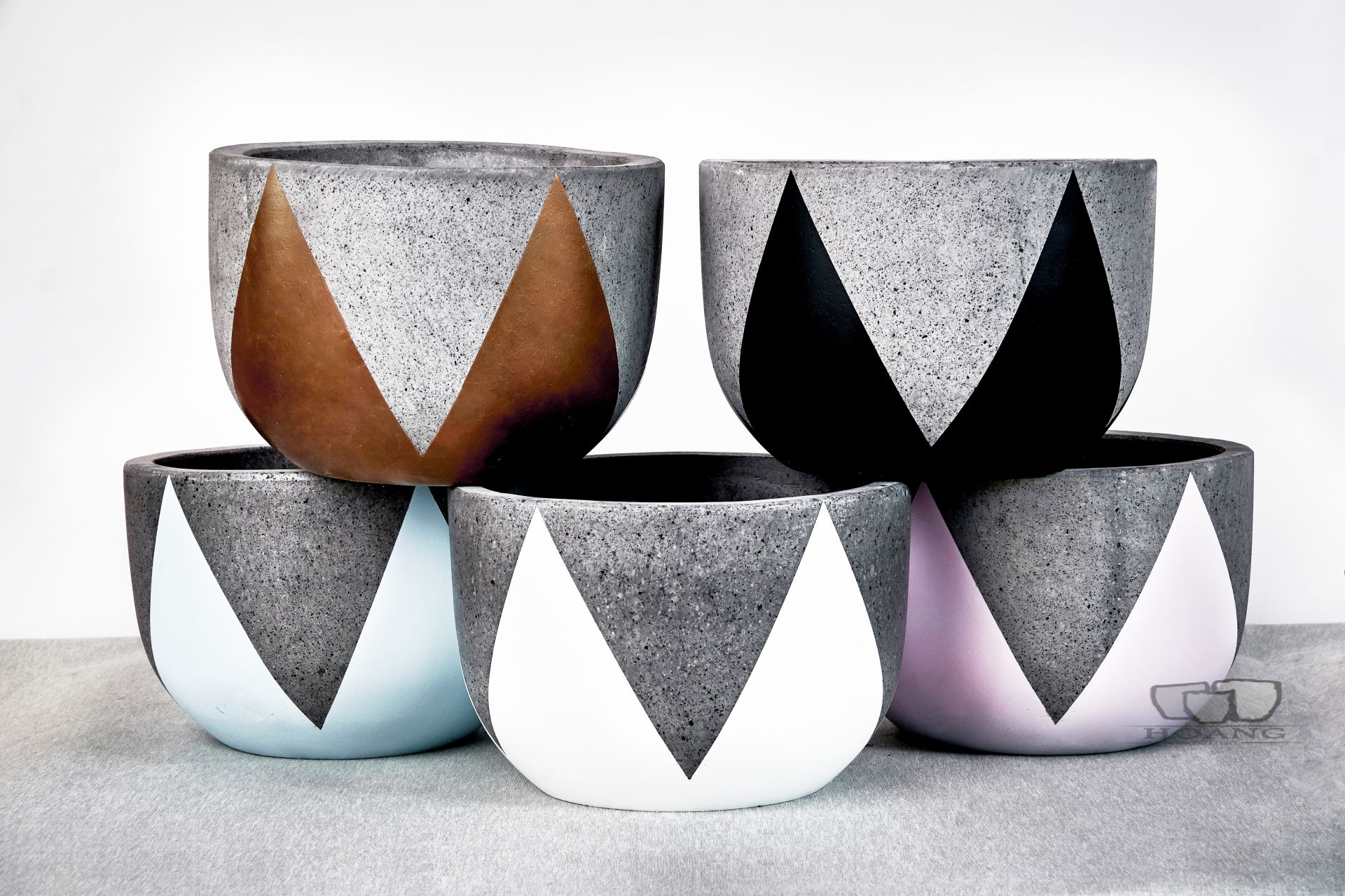 Cement pots have reasonable prices and are particularly durable compared to other types of planters such as terracotta pots, ceramic pots, clay pots, etc,. These planters can withstand weather conditions and impact from external forces. They are also difficult to be scratched or broken .
With the rustic beauty of cement material, the diversity in designs and colors, these pots will be ideal and impressive decorative pieces to your house. The stylish cement pots will also be great wedding, housewarming or birthday gifts.
Most popular shapes of cement planters:
These days, the cement pots have diverse design styles with different sizes which are able to suit many kinds of decoration and the requirements of customers. There are 4 basic shapes of cement pots:
Rectangular cement pots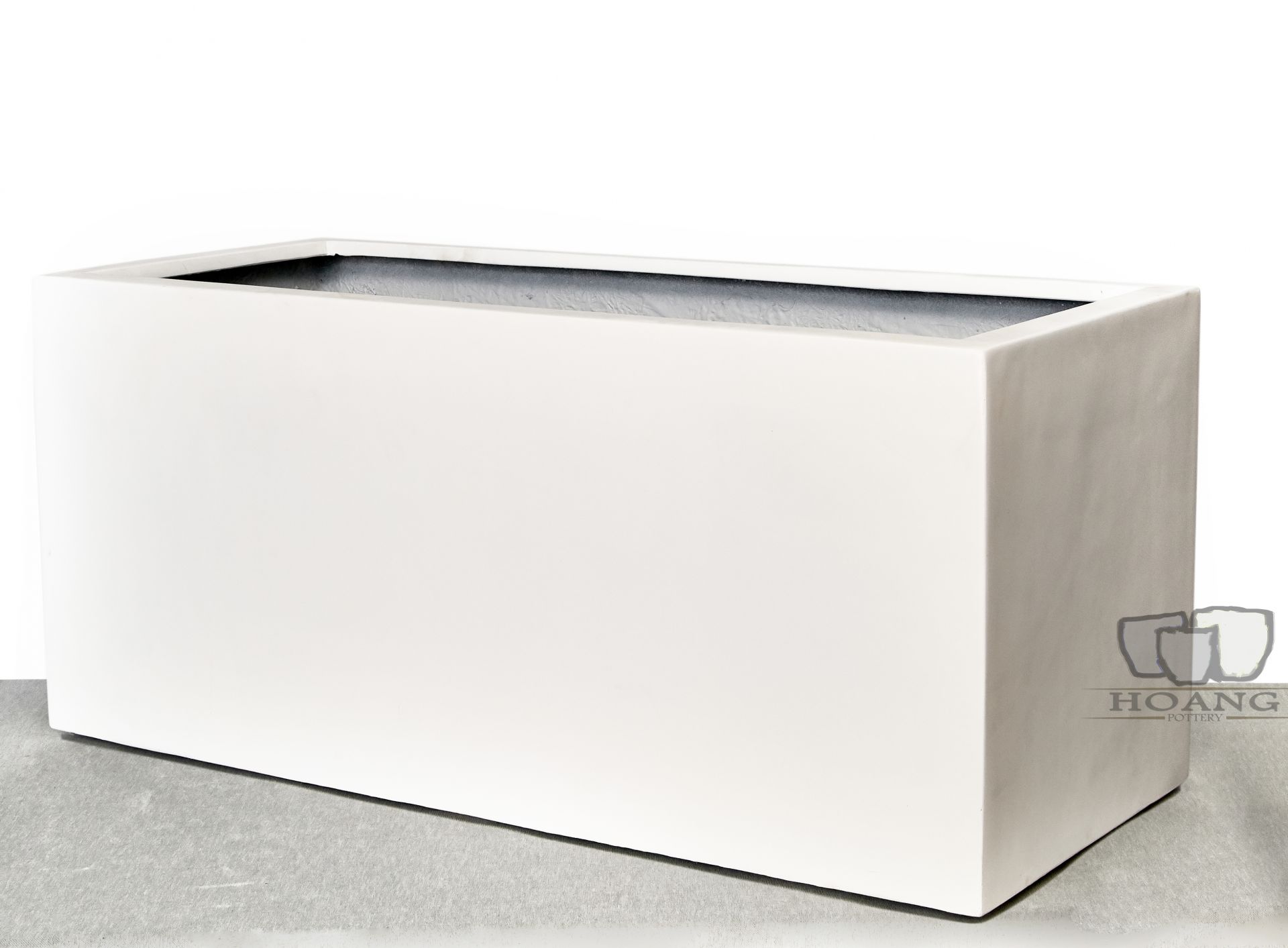 Most bonsai planters are in rectangular shape. Because this kind of design helps people to easily combine and create a variety of tree shapes – special highlights for their gardens.
The rectangular design of cement pots are available in many sizes for customers to choose.
Customers can also express their creativity through painting the cement planters with colors and ideas they are having.
Putting some plants and flowers in the rectangular pots along the aisle will create a fresh and vivid space for your house. And that can eliminate the monotony in decoration.
Round cement pots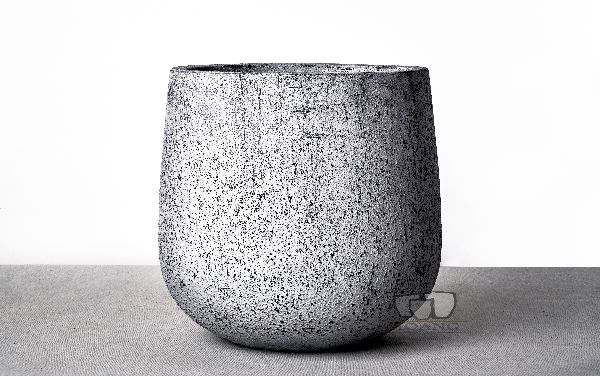 The round cement pots, having  cylindrical shape and modern design, are suitable for all home spaces, from the living room to the balcony or the garden.
With curve line, round cement pot will surely help you show off your green plants in a charming style.
Square cement pots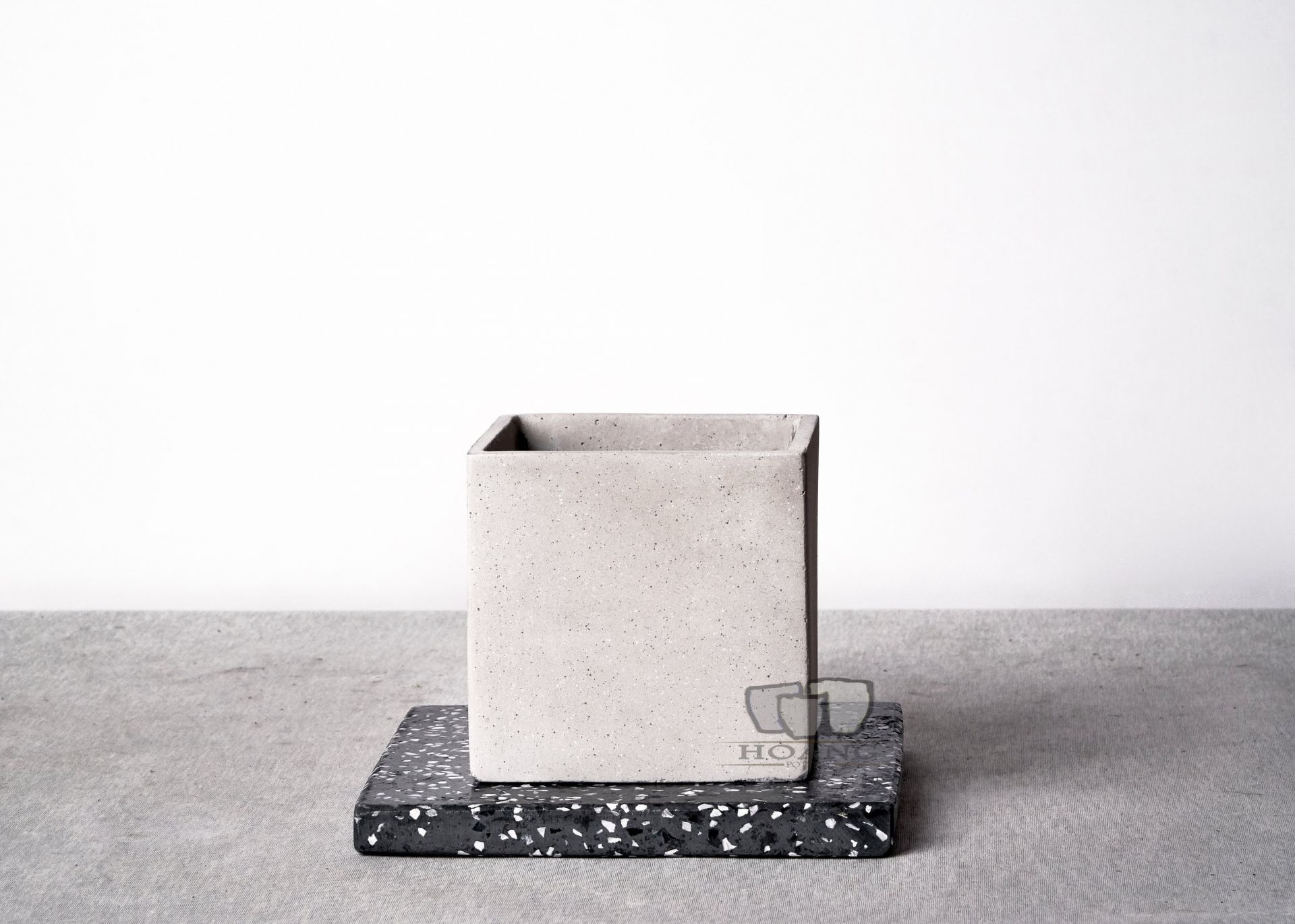 The square pot is very stylish and compact, you can easily use these planters to decorate your tables, coffee tables, reception desks, etc.
With simple design, the square cement pot is favored by young people and usually used to decorate offices.
Mini cement pots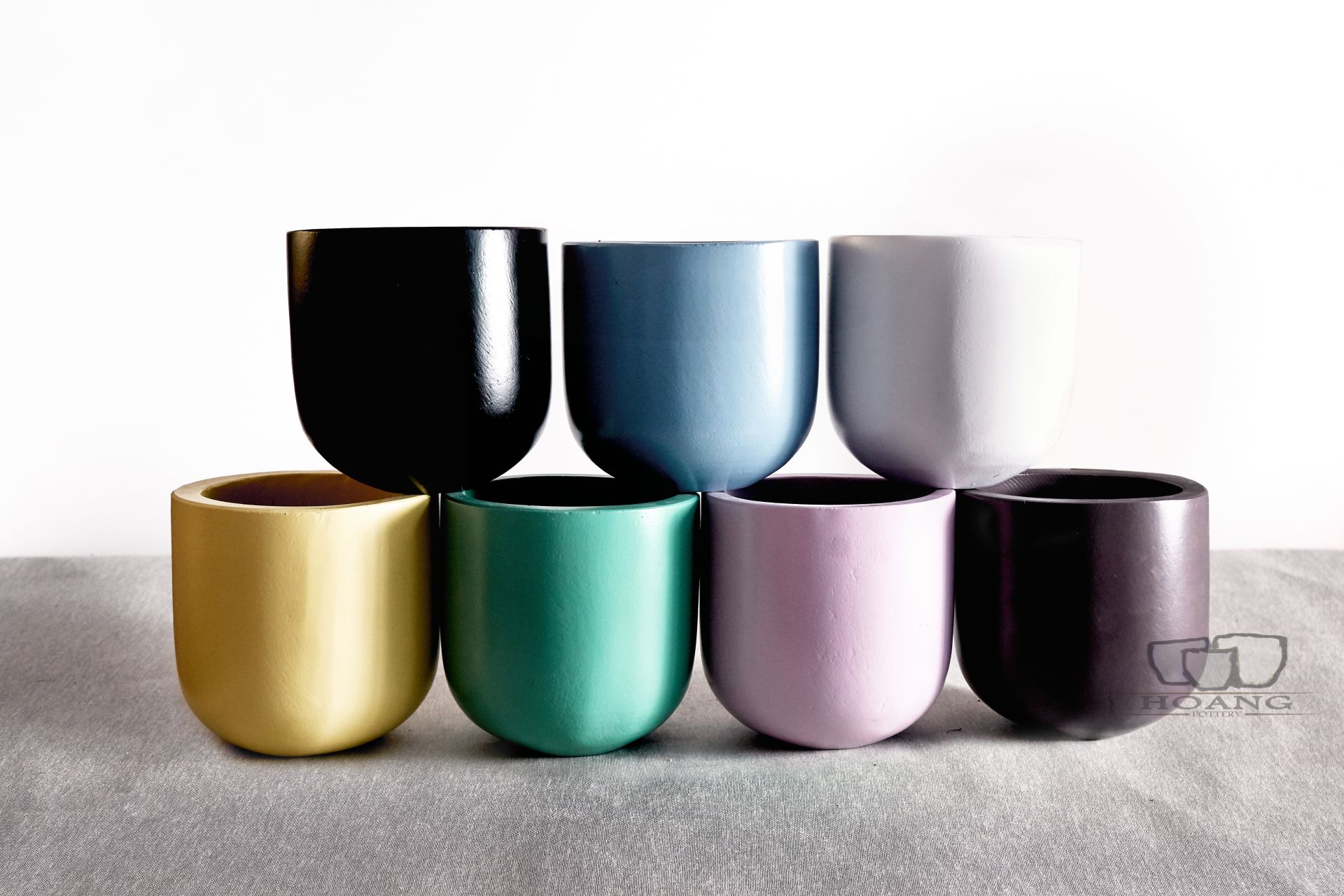 Nowadays, to create a separate green space which is easy to use, can save space and avoid having a cramped green space, people look for a pot which is small and useful, that's why they shy away from big pots. For houses which are not spacious, mini pots are the best choice.