Since 2000, more and more foreign companies searched new suppliers from Vietnam, a country is said as home of more than 2000 furniture producers; especially areas around Ho Chi Minh city with more than 600 largest furniture manufacturers such as Dong Nai, Binh Duong, Da Nang...Up to now, Vietnam furniture producers are enough to convince global consumers by high quality and competitive price of products that not only can be compared to Chinese products but also get over them. This made the favorable investment environment to catch attention of foreign investors in Vietnam.
Let's analyze strengths and benefits of Vietnam about furniture.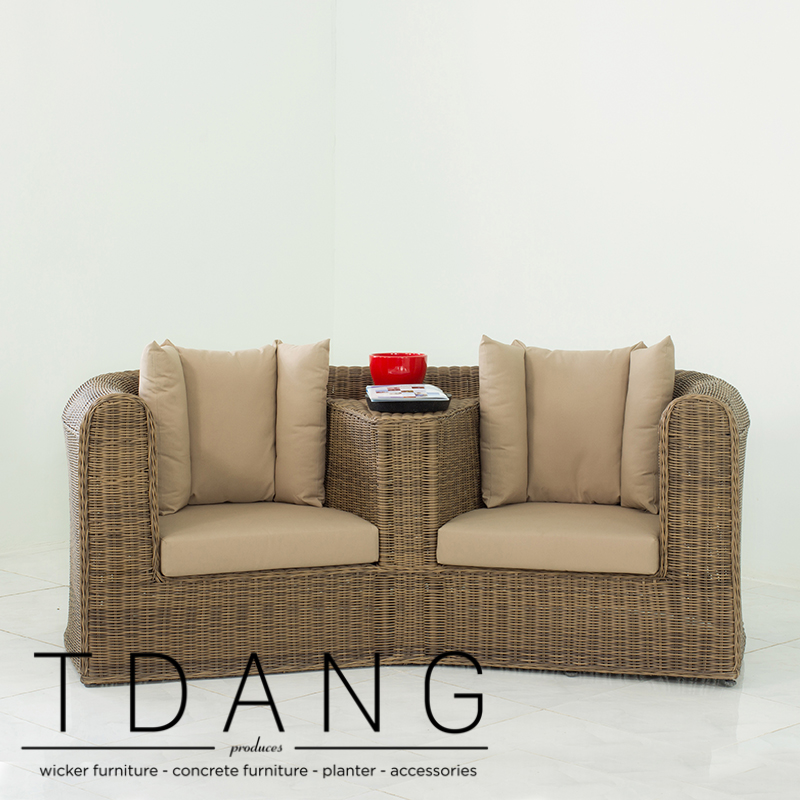 vietnam wicker loveseat
Firstly, although furniture manufacturing is a fairly recent development,Vietnam had more than hunreds of years tradition in elaborately wrought carvings with diligent work ethic of Vietnamese labour. Therefore, the cheap, skilful and plentiful labor is the big advantage for Vietnamese furniture industry to produce sophisticated products with lower price than ones from other countries. Along with the political social stability of Vietnam, the government encourages foreign players to set up production facilities in the country. In addition, the APEC 2006 Week wrapped up on November 19, leaving many deep impressions on a dynamic, open, friendly and cooperative Vietnam. The import tax from Vietnam is 3% to USA and maximum 4% to EU. Most furniture has no import tax in EU. Its convenient geographical location also helps trading transportation become more easier with low cost to anywhere in the world.
But that is not all. Taking advantages of strengths and trying to improve constantly may be the most important factors we should mention. By proactive researching the market's demand, most of Vietnam enterprises have started investing more in labor, designs, machinery and QC team to increase the products' value to maintain their competitiveness and catch more investors' eye. Some Vietnamese furniture companies are also training more high-skilled workers to enhance more quality products to global market.
With an existing global demand for lower cost furniture, an abundant and inexpensive labor supply, an infrastructure in place and easy access to global shipping and sourcing of materials and supplies, the prospects of the Vietnamese furniture industry look promising.
About us:
TDANG is the leading wicker furniture and outdoor concrete furniture manufacturer offering outdoor furniture manufactured with outdoor materials including Synthetic Rattan, Raw Concrete and Resin composite concrete made for the outdoors. TDANG offers an impressive mix of high-end furniture and accessories from factory in Dong Nai and Binh Duong, Vietnam.
TDANG Co.,LTD
Office: 195/28, street D1, ward 25, Binh Thanh District, Ho Chi Minh City, Vietnam
Factory: updating…
+84 8 62583242
+84 8 62587748