If you have a beautiful living space, you will get a lot of benefits from it. There are many ways to change your living space but the most simple and effective way to give your space an airy, clean and friendly space is connecting your living, working spaces with fresh air from nature.
Flower pots are one of the most effective ways to decorate and bring fresh air to our spaces. The benefits that they bring to your life are incredible. They bring a fresh air to your space and make it become more attractive. Taking care of flower pots is a fun and helpful hobby for people. Moreover, it also has good effects on human health as it can purify the air. Especially, flower pots will also make your spaces become more natural and vivid. By choosing pots with appropriate plants, you should decorate them in different places in your house, your offices or your stores to see the big change that flower pots can bring for your spaces. These pots are suitable for both indoor and outdoor spaces to make your spaces filled with fresh air and green color of nature.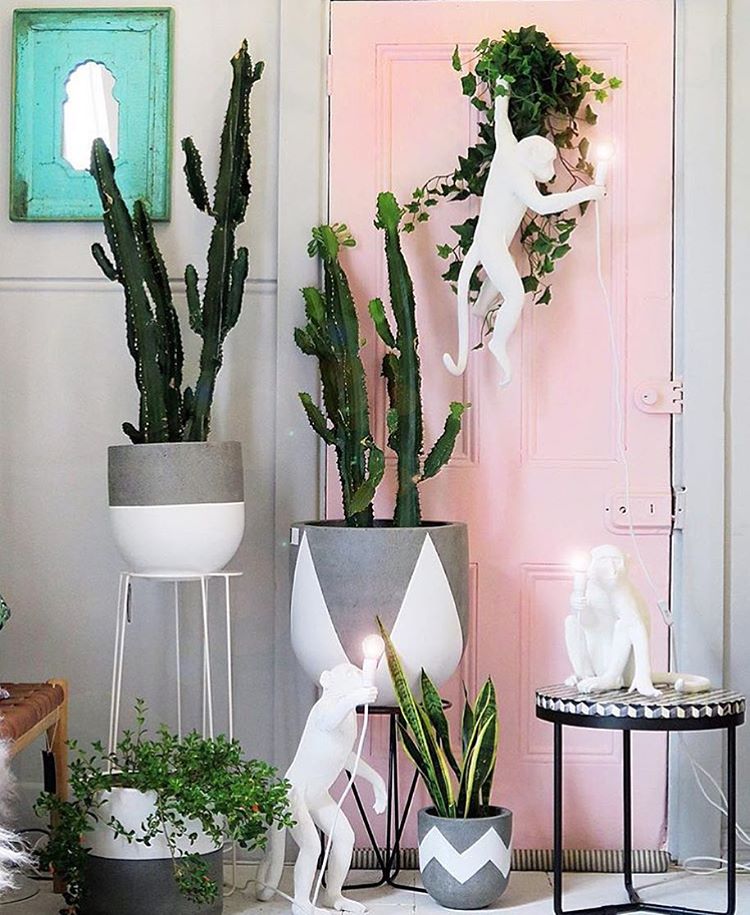 light concrete planters
Why should use flower pots to decorate your porch
If your house has a comfortable outdoor space, you should use flower pots to decorate it. The porch is the first impression of a house so you should create a green exterior filled with flower pots. The designs and colors of the pots depend on the kind of plants in order to have a suitable choice. For example, if you want to choose a tall tree, you should combine it with a low pot and vice versa, ... Therefore, all of them will create a harmonious space and you should avoid creating a too high or too low flower pot which can't be suitable in any places.
Recently, on the market, there are many kinds of pots with different quality and designs; thus, you should choose a reliable distributor, and our company has many years of experiences in this industry, so when you come to our company, you will own products with good quality and eye-catching designs with various styles.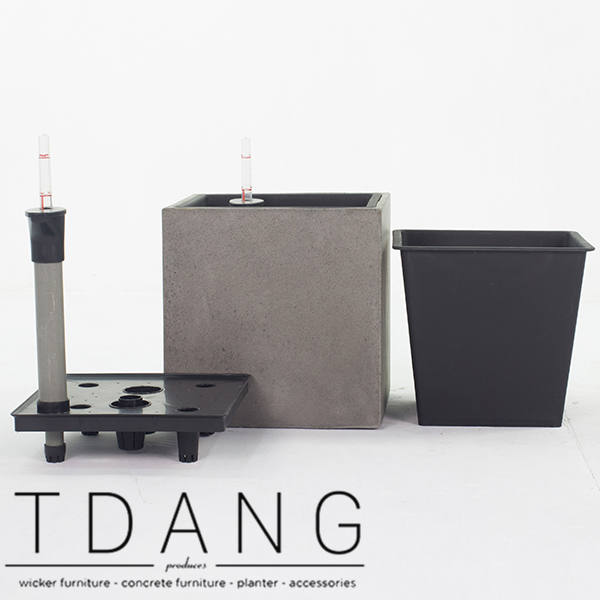 Fiberglass Planters & Pots
But there are a difference between planting flower pots at outdoor spaces, garden… and planting in offices, restaurants or indoor spaces… because for outdoor spaces, you must select drought-tolerant plants which can grow even in extreme climate and high quality pots to ensure that the flower pots are not only beautiful but also durable for a long time. The types of pots that are suitable for decorating outdoor spaces are ceramic planter, concrete pots or pots with advanced quality. Flower pots for garden, walkways or balconies… have large or medium size, so you can choose a pots with circular, square or rectangular shape depending on the types of plants. If it is a tall plant and has canopy, it will fit planter with circular, square or polygon design. For a plant with wide canopy, the most suitable pot is the one that has rectangle shape. Besides, you can use rectangle pots to plant a large number of plants, flowers to create a scene along the corridor, balcony .Only with simple flower pots, they form an eye-catching space for everyone when visiting your home. You can use the circular ,square or even rectangle pots with different sizes from big to small or hang the flower pots on the wall that is also a good and interesting idea.
For flowerpots in your garden, balconies or terraces… you usually do not move them regularly but with flower pots in indoor spaces, you usually move them around to clean you spaces, you should select pots with medium or small size to easily put them in any space of your house. Small pots do not occupy a large area of your house, so you can put other furniture in these spaces.
Selecting an appropriate flower pot doesn't only bring an ideal space for you to relax and feel comfortable but also gives great experiences to its owner. Our products are modern and convenient, environmentally friendly so they are suitable for every spaces. Moreover, decorating by using terracotta planter will bring a new and attractive wind to your space thanks to its simple style and its beautiful design – the combination of traditional and modern beauty.
Fiberglass Planters & Pots
Only with these simple steps, you've already created a paradise in your house. They will bring a new fresh air to your life. Besides, taking care of flower pots is also a fun and healthy hobby at the end of a hard working day. Instead of living in a stuffy space, you should change it into a fresh space by using these small flower planters. Moreover, they also help to condition the air of your house .
Through reading all of the information above, you will have a suitable choice to create an ideal and friendly spaces for yourself. And if our products make you satisfy, do not hesitate to contact us to own these products .With our company's services, you will have great experiences, not only with the quality but also with the ability to bring nature into your house – an important factor which is the top priority of our company to create a modern space. We always put the quality and prestige first so our client could feel secure when using our Vietnam pottery's products. On the other hand, with the criteria "Serving customer is our honor, so when you have questions and want to find the answers, we are willing to give you advices to help you to solve these issues. In addition, if you are interested in our products, let's contact us and you will quickly see the presence of our products in your spaces. The product will be shipped safely to your address , and there will be no scratches or damages. Another one of important factors is freight, we always think of the customers' benefits so you should have peace in your mind that the freight is not only safe but also has a reasonable price. Moreover, we also have our own website for the products which can help people in different areas or different countries to see our products' samples as well as their specific information.
Let's contact our company to see the appearance of some flowerpots in your spaces!
Read more:
Luxury and modernity with black glazed ceramic pots – The highlight for green spaces
A HIGHLIGHT FOR INDOOR PLANTERS – OUTDOOR PLANTERS